Calumet Park Field House

9801 S. Avenue G

Chicago, Illinois 60617

Club Operating/Working Sessions

6:30pm-8:30pm

Wednesday and Friday (except holidays)

Visitors Always Welcome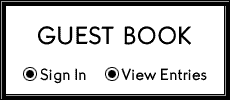 MEMBERSHIP'S ARE AVAILABLE!!!!

We can dispatch from a turnout control /occupancy indicated hardwire panel in the main train room (shown below before installation) or use a JMRI Panelpro computer for dispatcher control!   

CELEBRATING  our 68th  year!

We are open for visitors on

Wednesdays and Fridays 6:30-8:45 PM

See calendar page for our current schedule.

THANKS TO ALL WHO VISITED DURING OUR OPEN HOUSE 2014 !!

​We enjoyed it, we hope you did also.

Digitrax powered.     Team Digital signaled.

              JMRI Panelpro dispatched.