Calumet Park Field House

9801 S. Avenue G

Chicago, Illinois 60617

Club Operating/Working Sessions

6:30pm-8:30pm

Wednesday and Friday (except holidays)

Visitors Always Welcome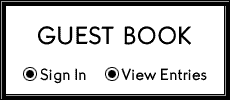 MEMBERSHIP'S ARE AVAILABLE!!!!

CELEBRATING  our 70th  year!

We are open for visitors on

Wednesdays and Fridays 6:30-8:45 PM

See calendar page for our current schedule.

Digitrax powered.     Team Digital signaled.

              JMRI Panelpro dispatched.

Lake Shore RR continues to work , no time to gawk at an accident.

NP Z5 waits for successor BN GP38-2's to pass.

Blackwater branch home semaphore is in and working. Video to come later!

OPEN HOUSE DECEMBER 3rd and 4th 2016    Noon - 4PM each day

See a variety of trains from passenger to freight, steam or diesel operating on a large signaled layout

Raffle prizes