Calumet Park Field House

9801 S. Avenue G

Chicago, Illinois 60617

Club Operating/Working Sessions

6:30pm-8:30pm

Wednesday and Friday (except holidays)

Visitors Always Welcome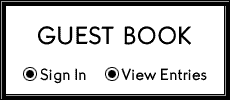 MEMBERSHIP'S ARE AVAILABLE!!!!

           OPEN HOUSE DECEMBER 7th and 14th 2019   Noon-4PM​

CELEBRATING  our 73rd  year!

We are open for visitors on

Wednesdays and Fridays 6:30-8:45 PM

Stop by and see us at 9801 South Avenue G, Chicago Ill 60617

We are located at the Calumet Park Cultural Center field house in the basement.

See calendar page for our current schedule.

Digitrax powered.     Team Digital signaled.

              JMRI Panelpro dispatched.

Lake Shore RR continues to work , no time to gawk at an accident.

NP Z5 waits for successor BN GP38-2's to pass.

A Lehigh Valley freight crests the grade at Blackwater Junction