Calumet Park Field House

9801 S. Avenue G

Chicago, Illinois 60617

Club Operating/Working Sessions

6:30pm-8:30pm

Wednesday and Friday (except holidays)

Visitors Always Welcome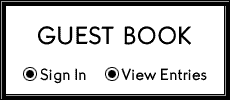 MEMBERSHIP'S ARE AVAILABLE!!!!

   JULY  2021 UPDATE: The Park is open and we are open with restricted hours in the evening. Please follow Chicago Park District COVID-19 guidelines when visiting. Check our calendar for our schedule.

Stop by and see us at 9801 South Avenue G, Chicago Ill 60617

We are located at the Calumet Park Cultural Center field house in the basement.

See calendar page for our current schedule.

Digitrax powered.     Team Digital signaled.

              JMRI Panelpro dispatched.

Lake Shore RR continues to work , no time to gawk at an accident.

A Lehigh Valley freight crests the grade at Blackwater Junction

See the main page for a tribute to Bernie Levine